31.8.07
Just short, before I go...
While I'm just before jumping into my vacations at Portugals coast here's my little homework for you: Mister Wong closes the mascot contest at Sept. 9th so I guess the vote will just start then.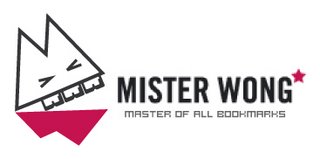 So pleeease bookmark the links behind the pics and vote!vote!vote for me, while I'm laying at the beach, catching some sun and think of you ;)
Mille grazie.
|
28.8.07
(de)sign up: new mascot wanted
just a quick message before I fall into bed: I can proudly announce that today I finally participated on my first design contest... phhhhew.... quite late, but at least I managed to do so before having 30 candles to blow out on my birthday cake.

Mister Wong is looking for a new mascot since they had problems with the old one. Today I uploaded my first stuff there and I'm quite sure it won't have big success anyways. And even though I'm a little excited I just try to see it under olympic aspects.
Of course I'll let you know when the little mascots of mine are going to be online as soon as I know, so that you (and your brothers and sisters and daughters and uncles and lovers and teachers and therapists and fans and.... everyone) can vote for me ;)
Maybe you want to join too? Give it a try... I'm curious about your ideas.
Meet you there, or here... or somewhere else.
Good night everyone!
Labels: "mister Wong" contest design
|
26.8.07
Es gibt mich noch!
Kappt die Standleitung zum Schutzmann, zieht die Vermisstenanzeigen zurück, legt den Link zurück in die Bookmarkliste und gesellt Euch zu mir: Das Bunzel hat wieder geöffnet.
Mit halbjähriger (Verschnauf-)Pause frischer denn je, trotz neu erworbener Sehhilfe noch immer unbeeindruckt ob der näher rückenden dritten Null und voller Vorfreude hinsichtlich des bevorstehenden Sommerurlaubs (wenn Deutschland nur so 'nen mageren Sommer zu bieten hat, muss der Berg halt zum Propheten) heiße ich Euch willkommen zu neuen Anekdötchen aus meinem unspektakulären Dasein.
Nach den textkargen Monaten seit meinem Geburtstag (von nachträglichen Glückwünschen kann – unbedingt – abgesehen werden) gelobe ich vor einer drohenden feindlichen Übernahme durch Hacker Rüdi doch lieber freiwillig Besserung beim Reanimieren dieses sogenannten Weblog, der aufgrund der bisher vorherrschenden Schreib-Enthaltsamkeit meinerseits diesen Namen eigentlich nicht verdient hat.
Ihr seht, die Penetranz der Schachtelsatzkreationen ist geblieben, und auch sonst hat sich nicht viel geändert. Wem das egal ist, der sei herzlich eingeladen, ab jetzt wieder öfter auf einen einseitigen Plausch vorbeizukommen (...rieb mir heute völlig ungläubig die Augen beim Anblick der Besucherstatistiken von
antjebunzel.de
.. rund 100 visits am Tag? Klingt für Euch wohl "läppsch", aber ich frag mich, was machen die alle hier und wo kommen die her, und wieso sagt keiner mal hallo?).
Ich freu mich.
P.S. Sometimes I wonder if it would be better – under selfpromotion aspects – to write my senseless little articles in a language that is spoken by a lot more people than german is... like spanish, esperanto, chinese or.. english? Not sure though if a) it would make people easier to understand what's going on in my mind (to tell you a little secret: sometimes I don't even know myself), b) I could transport my silly humour by using a language that is not my mother's tongue and c) it would make people run away from here because of being bored instead of winning more people to join the Bunzi-Fanclub through this. Sooooo... I'm undecided about that issue... Maybe the next blog entry is in Portugese since I'll just start my first "beginners" class next Wednesday. ;) And from next weekend on I'll have my private teacher with me again... finally. *sigh*
|